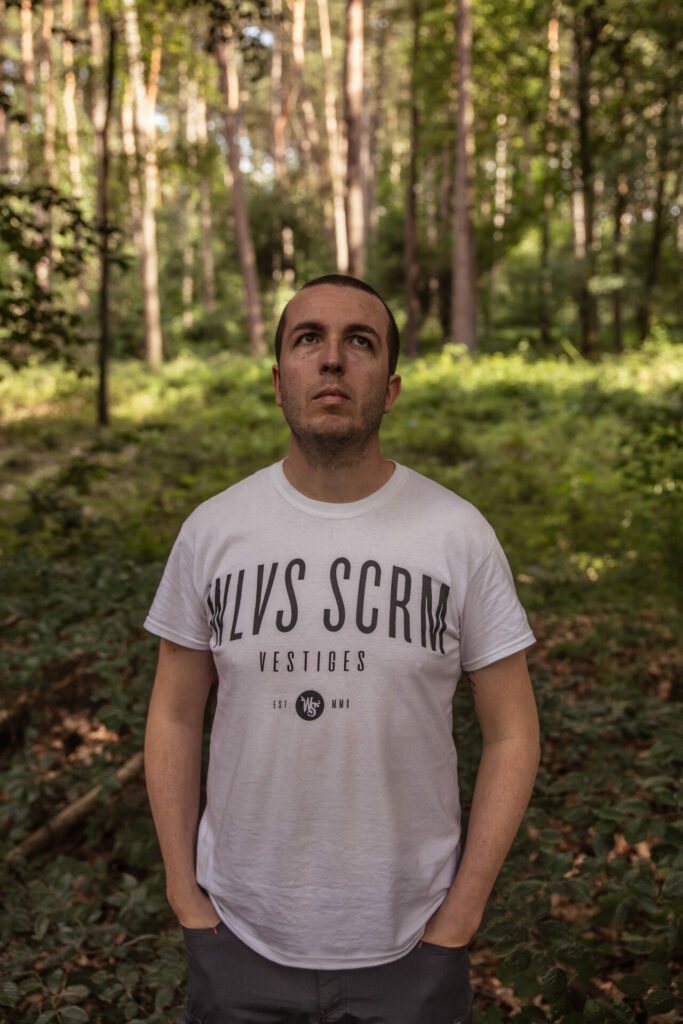 Who is Wolf Sets Fire?
Wolf Sets Fire is Jürgen Bruynooghe. I'm a thirty-something photographer currently based in Leuven, Belgium. I live there with my wife An and our 4-year old son Nathan and 2-year old daughter Lynn.
After over 10 years in the translation business, I felt something was missing, hence I took up concert photography in 2017 and starting to take all my photography seriously. At the end of 2018 I quit my job and started working as a communication expert.  
Vegan. sXe. Band tattoo of BoySetsFire and Hell Is For Heroes. Speaks Dutch, English, French, West-Flemish, German and Italian (fluently or a bit less fluently).
Where does the name 'Wolf Sets Fire' come from?
Wolf Sets Fire refers to my two main subjects in photography:
the 'wolf' symbolises nature,
'Sets Fire' refers to music (in particular one of my favourite bands BoySetsFire).
Together with sports, music and nature keep me sane in this crazy world. They are part of me. So it was obvious that I would go for concert and nature photography. Who knows if sports will be added in a later stage.
Nature photography
I have always loved spending time in nature and I really enjoy all the beauty Mother Earth offers. In particular wildlife. With a fulltime job it is not always easy to spend time photographing nature. Nonetheless I try do head out as often as possible.
I try to exclude as many 'human' elements as possible when I photograph nature. In times we forgot the beauty of nature, I want you to remember how beautiful Mother Nature really is. We spend way too much time in our concrete cities and we tend to forget how important and powerful nature is. 
Portraits
I love portraits that do not look like the usual portraits. So, some creativity is always appreciated.
When I take portraits, I always try to capture a special moment that really reflects the person I photograph. I believe it is the task of the photographer to deliver portraits that really reflect a person's personality in a flattering manner. If I do not feel that the portrait is really a picture of the person in front of my lens, it is not good enough. I want to really recognize the person in my pictures.
Live music photography
Music has always been an important part of my life and in 2017 I decided to dive into concert photography. 4 years later I've had the chance to photograph plenty of 'small' or 'big' artists in 'small' and 'large' venues in Belgium and abroad. A lot of bands are crossed of my list of artists I want to photograph, but many others still to go.
In my live music photography I really try to capture the energy of the concert. After you've left a concert, and you see some pictures of that concert, I want to be taken to that particular moment again. "Oh yes, that moment was so awesome!"